The support and generosity of the AIS patrons is currently the main thing keeping these developments going financially. While I still put money out-of-pocket into development, it would be very difficult to continue without this external help. As of now (and for the entirety of its existence to this date), AIS has no grants, no big time investors, no shareholders, no board members – only the community of dedicated and enthusiastic makers and hobbyists such as yourselves. You are directly supporting the emergence of a radical paradigm shift in the field, one that embraces open source design, development, and complete transparency.
I posted a while back that I have gotten a bunch of new 3″ holographic AIS Breaking Boundaries stickers. As a thank you to all of of the incredible support from my patrons, I will be sending out these special, limited stickers to all my patrons (who have opted to receive physical benefits.) I have already begun to include these new stickers with the past couple of new patrons, but will be sending them out to all other prior patrons as well, in addition to other special contributors, collaborators, and supporters. While it might not be much, I want to show my appreciation for all of your support.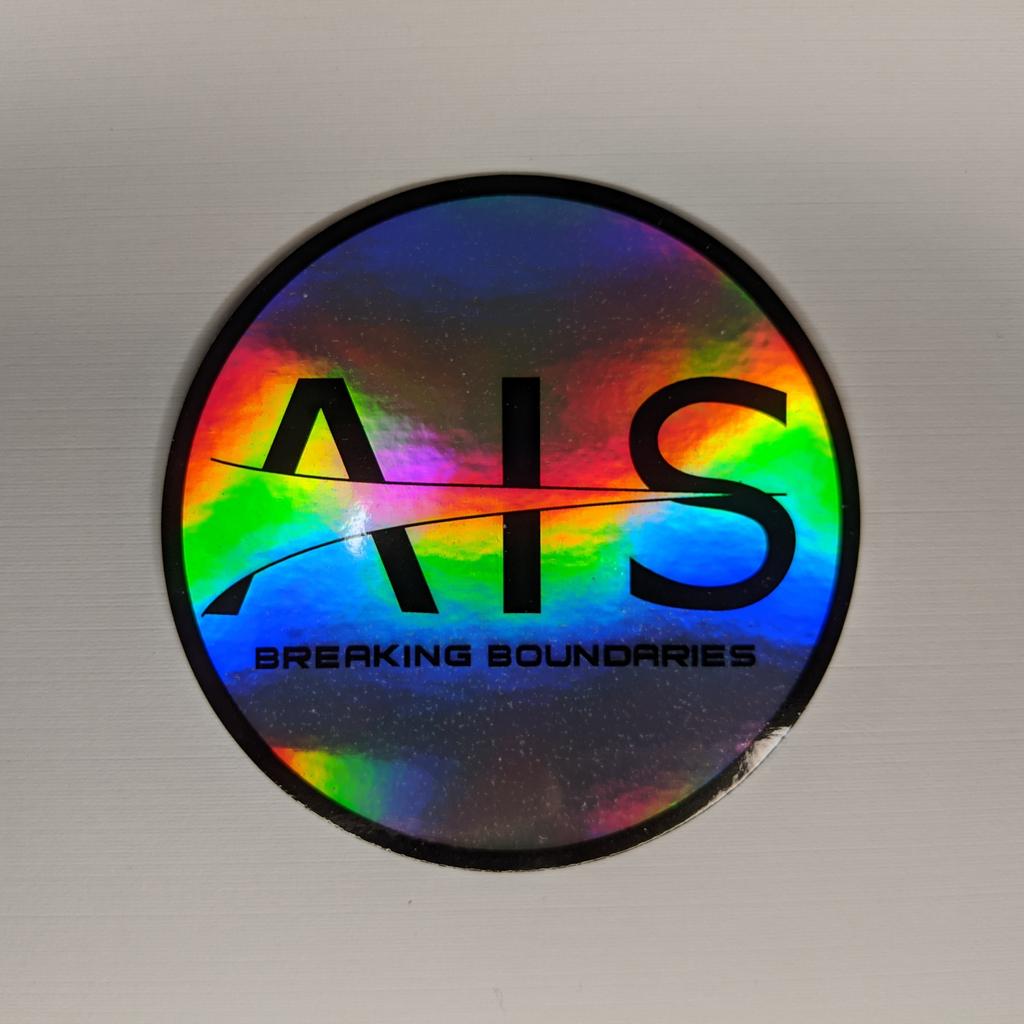 I hope everyone is stays healthy and safe during these difficult times. This is definitely uncharted territory for everyone, and we are all in this together! And together, we will continue to advance electric propulsion, and break boundaries in the field, one thruster at a time!