Time to disassemble and inspect the GDN1 Glow-Discharge Hollow-Cathode Neutralizer from Saturday's test! You can see the full test recap of the GDN1 HERE.
This was not only my first run with the GDN1, but also the first time the Somos PerFORM SLA housing was put through the rigors of testing in vacuum with HV and plasma!
First things first – unbolting the GDN1 from the EHT1 Hall thruster. It's hard to tell from the picture, but the black is not charring of the 3D printed housing, but rather a deposit on the stainless steel extractor from the Adamantane hydrocarbon plasma discharge.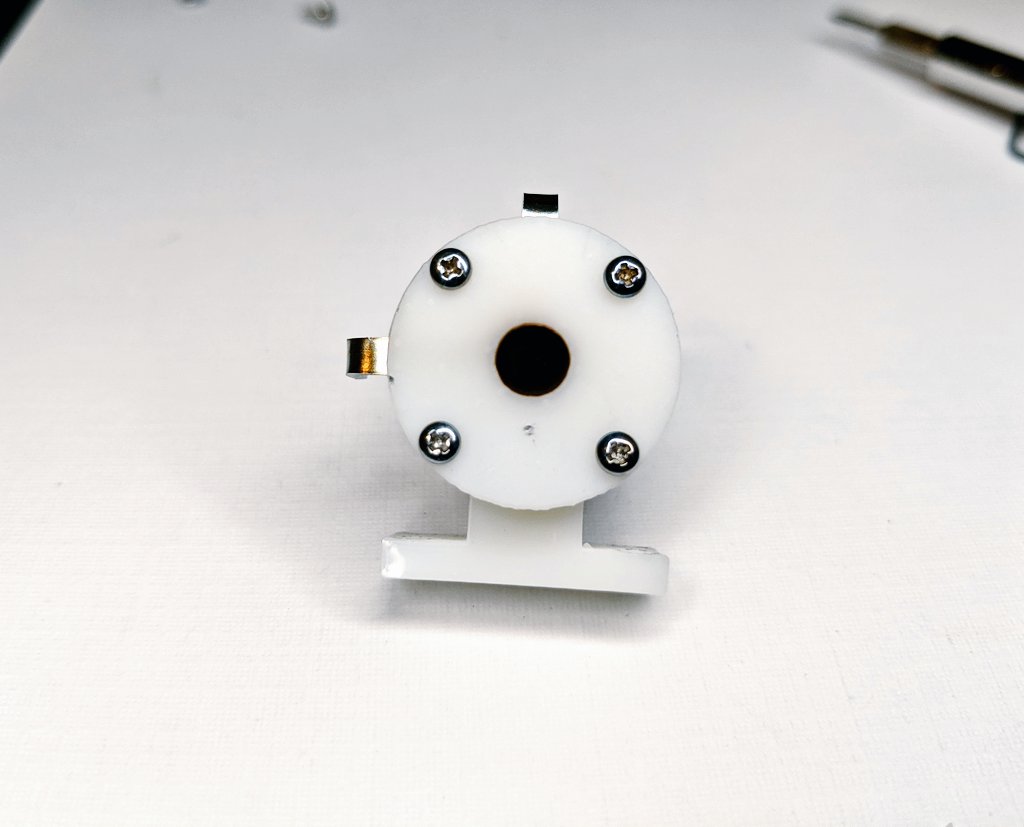 Removing the outer cap that holds the extractor, we can now see the ceramic washer insert in the housing between the extractor electrode and the anode behind it. Very noticeable black deposit from operation, but the SLA housing looks clean still!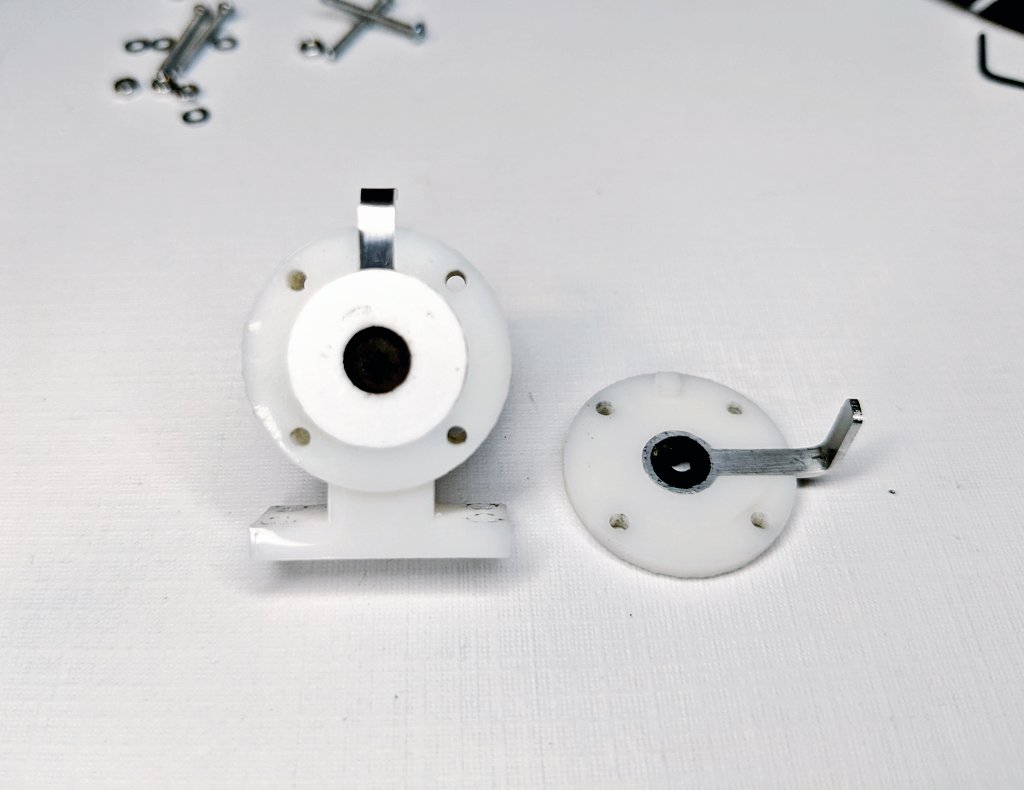 Next, we remove the ceramic washer and the anode to see the ceramic spacer insert between the hollow cathode and the anode.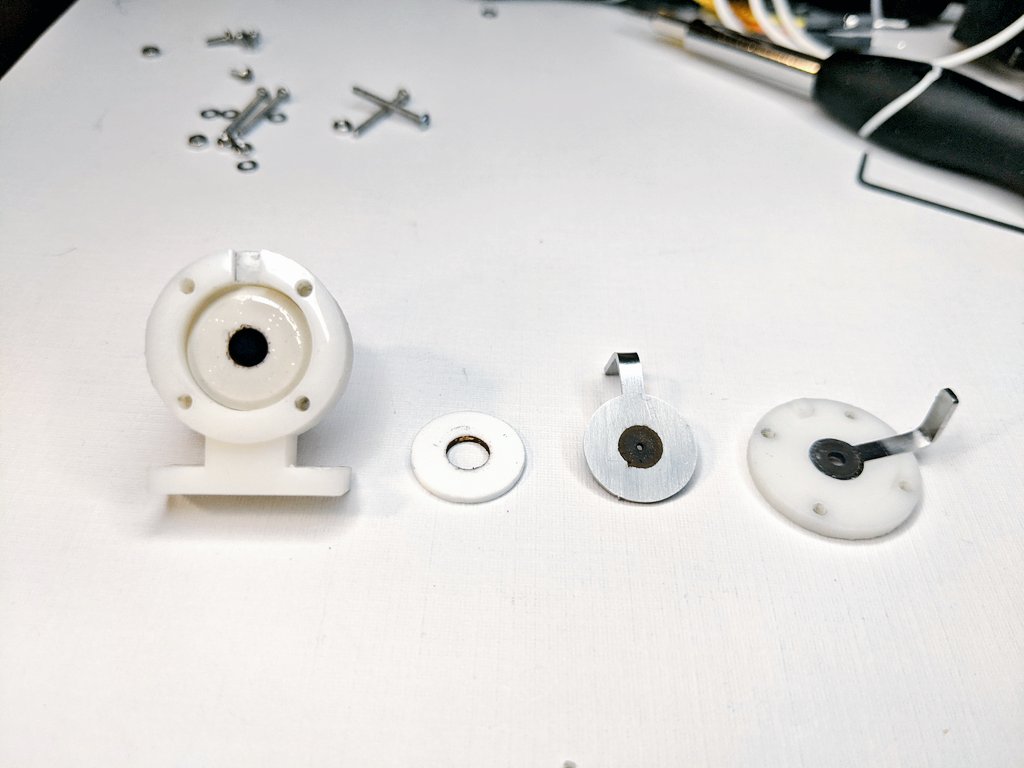 Finally we remove the ceramic spacer to see the hollow cathode inside the housing. The hollow cathode is coated black like the other exposed electrodes from operating with Adamantane. It may be possible to have some CNT growth based on the very limited observations in literature.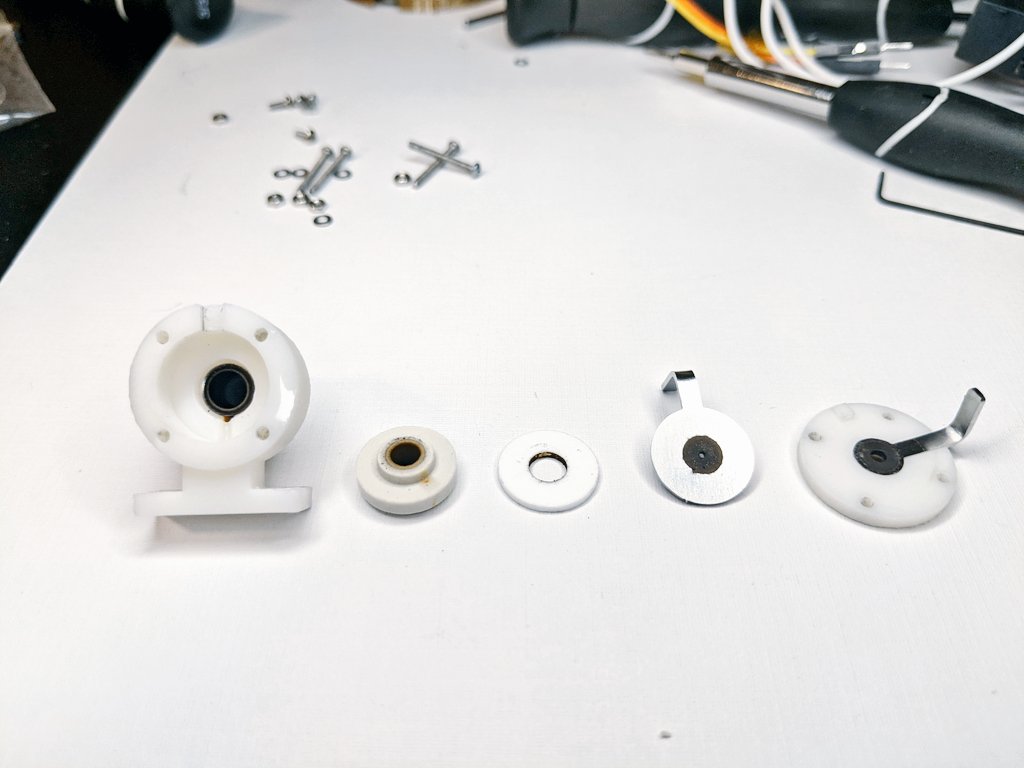 Looking closer, it appears there was some plasma leakage into the horizontal feed channel under the hollow cathode feed, however this was to be expected. It does not appear there was any significant damage to the 3D printed housing or further leakage down into the fuel feed.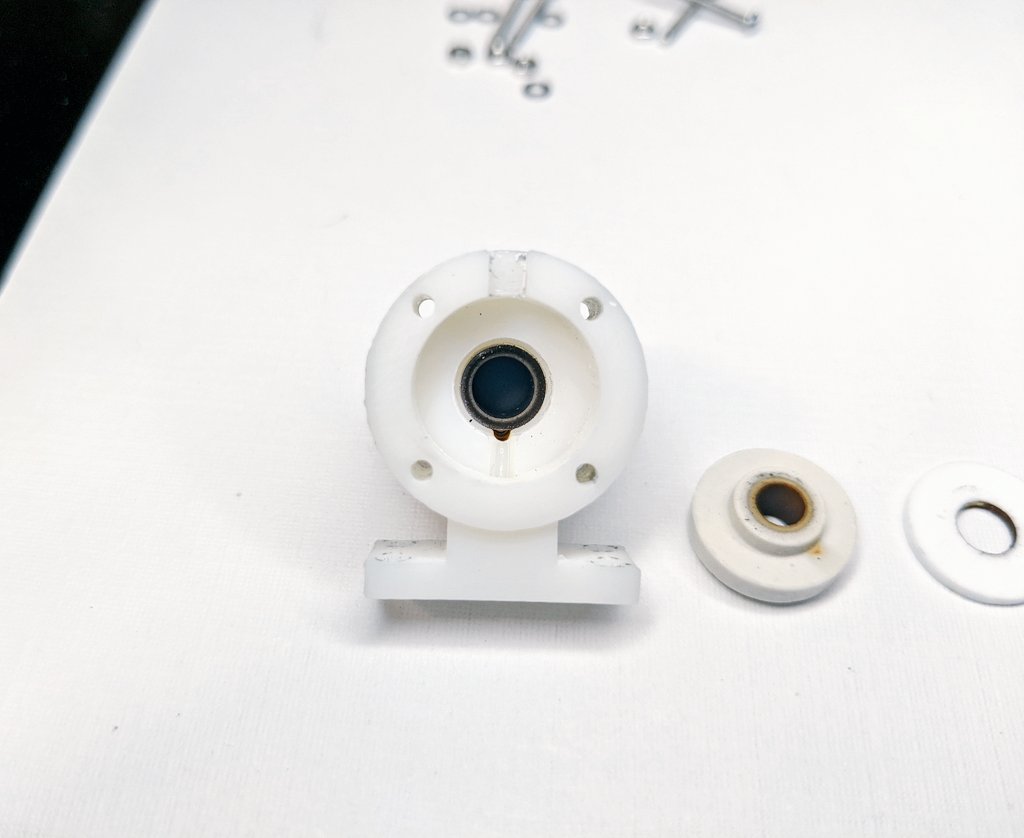 Overall I am very happy with the results, and extremely excited about this new design moving forward. Not only have I validated the concept of a micro hollow cathode neutralizer based on a low-power glow-discharge plasma, but I have run it off of sublimated Adamantane fuel, as well as put the new 3D printing material through its first trials with great success! More details to come as I work towards a test with a fully integrated micro Hall thruster using the GDN1!