The first prototype 3D printed Ultem 1010 housing for the AIS-ADAMANT Series Sublimation Fuel Delivery System is in! Dimensionally almost everything seems good for a first run. Heater cartridge is coming Friday and the final parts arrive next week for first assembly checks.
One thing about this build (which will become even more apparent for the big design reveal this Friday) is just how compact the entire system is. This tank is 50mm D x 32mm H. Note that an entire AIS-ADAMANT Series thruster and neutralizer will adapt directly to it and fit within the footprint.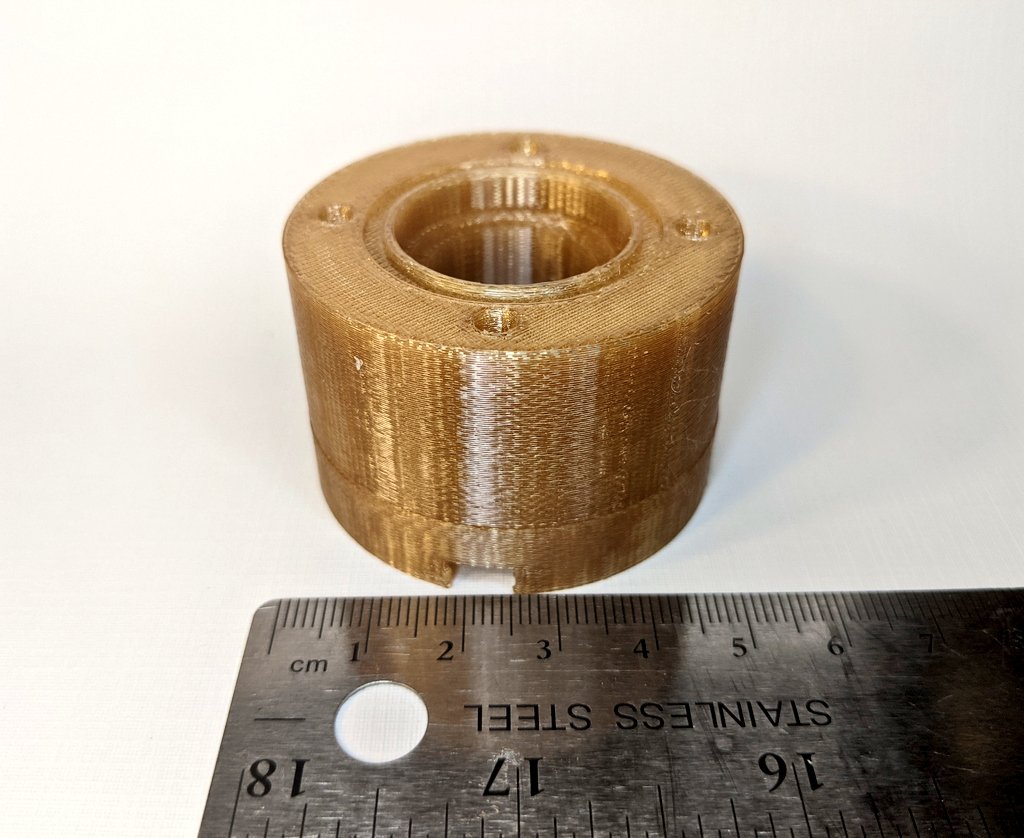 Below is a picture of the base with the press-fit hexagonal threaded inserts added. These will be used for mounting the thruster and tank assembly directly to the electronics board. The other holes are for bolting the entire tank together to the modular thruster systems.
I started this design only a month ago after stumbling across Adamantane fuel as an alternative fuel source for plasma and ion thrusters, and things are moving very fast to begin testing soon!