If you missed the live unboxing and overview of the new EHT1 Micro End-Hall Thruster the other night you can catch it here or on the AIS YouTube page! (Video quality is poor and I messed up the setup in OBS so there is a black border on the right, but still a very in-depth tech review!) Many thanks to the viewers who came by and stuck through the rather lengthy review and unboxing, with some great questions! Also a big thanks to Xometry who delivered the parts flawlessly. Inspecting everything, all the Hall thruster components I ordered came out perfect, and I couldn't be happier with the way this first prototype is progressing.
The EHT1 Micro End-Hall Thruster parts were unboxed and inspected, and now it's time for some pictures of the hardware! I'm really excited about this thruster development. This is the most advanced AIS propulsion system yet. Quite a long ways from my first hand-built PPT ~1.5 years ago!
More shots and size references of the various parts of the build, including the main body, steel cap, anode, and gas distribution baffle. When I said this was going to be a very small Hall thruster, I meant it!
A look at the hollow cathode for the GDN1 glow-discharge hollow-cathode neutralizer. Here you can see the body, gas input hole, and threaded connection feed. A tiny Hall thruster needs a tiny neutralizer! Hopefully this unconventional tech for EP neutralizers will do the trick!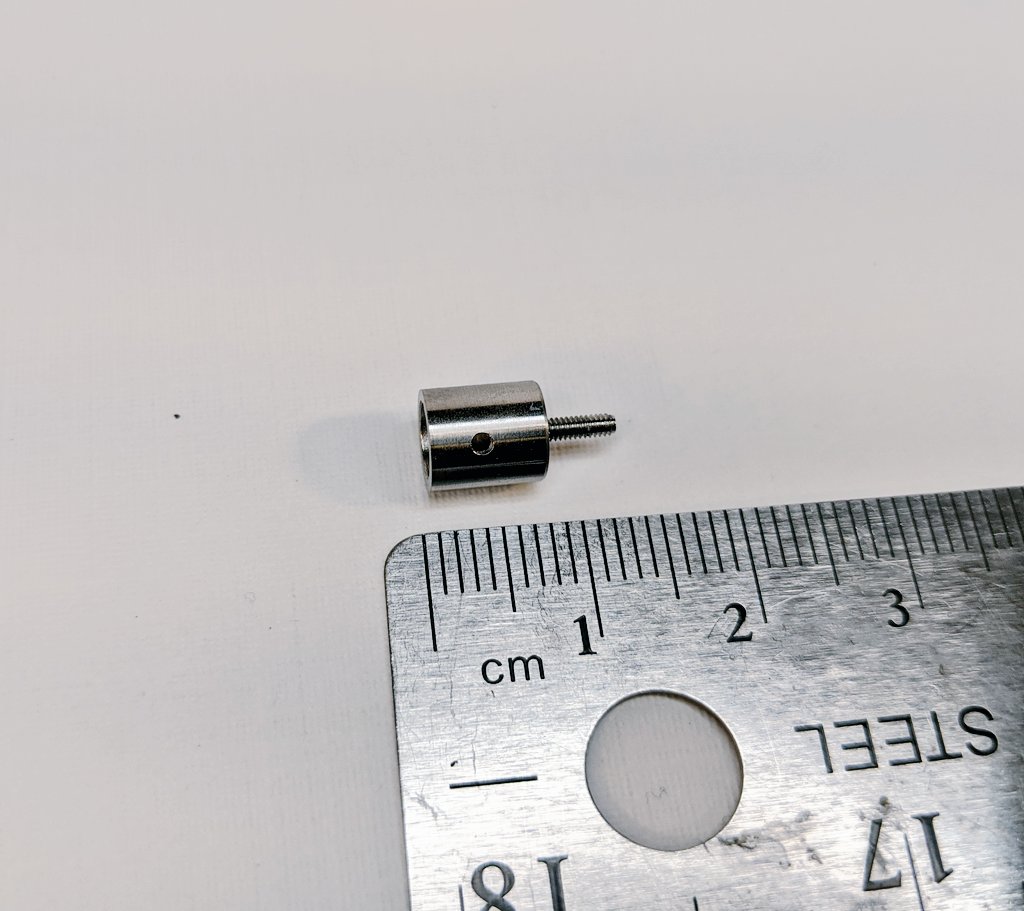 Checking the initial component alignment for the assembly here. Hall thruster head, anode power feed, and hollow cathode neutralizer all seem to line up without problems.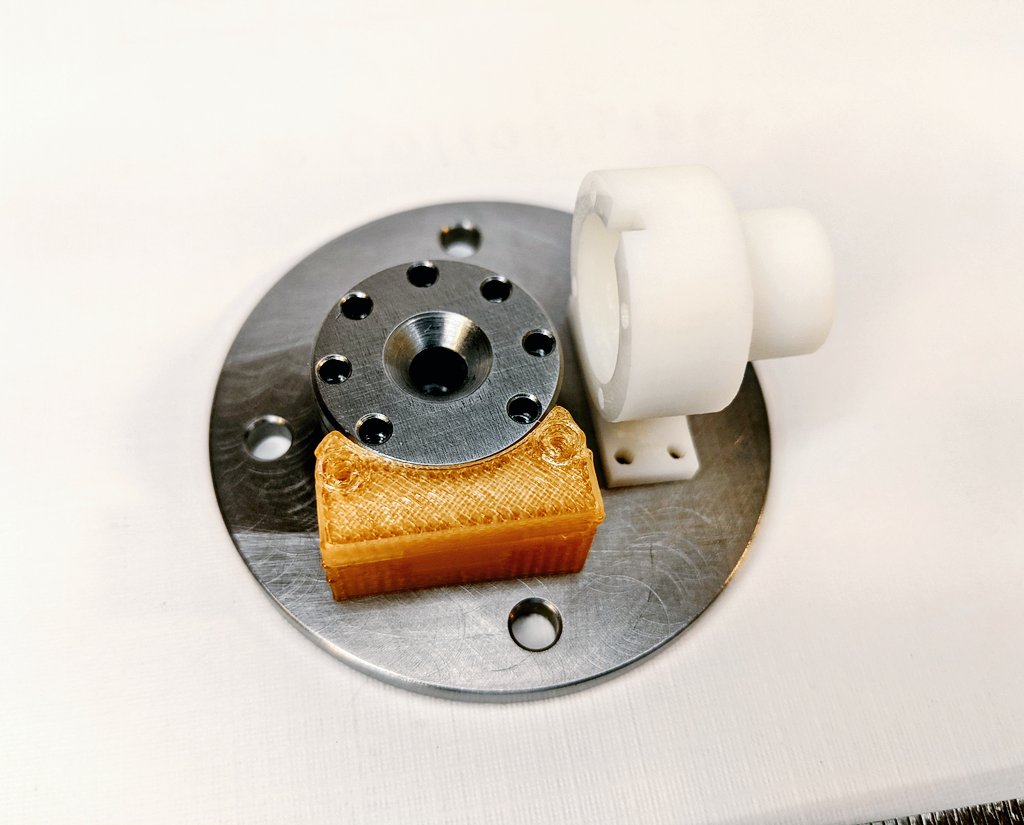 The EHT1 Hall thruster head bolted together with all the internal components – magnets, ceramic insulators, gas baffle, anode, and compression spring. First thruster I've actually needed tweezers for assembly on, but it all just fits together so smoothly and assembles so easily!