We are off to a great start already from yesterday's launch of the Applied Ion Systems Patreon crowdfunding page! Only a day in and we are at 9 patrons, already passing the first funding milestone of over $100 per month! As part of the perks and my thank you to each patron, each tier receives a special and exclusive Applied Ion Systems sticker to show off each patron's support! Over the past week, I released each design building up to launch day. Below are each of the designs for each tier:
The actual stickers were ordered through Sticker Mule, which so far has been fantastic to work with. The stickers arrived earlier prior to launch, and are ready to ship for the first wave of patrons!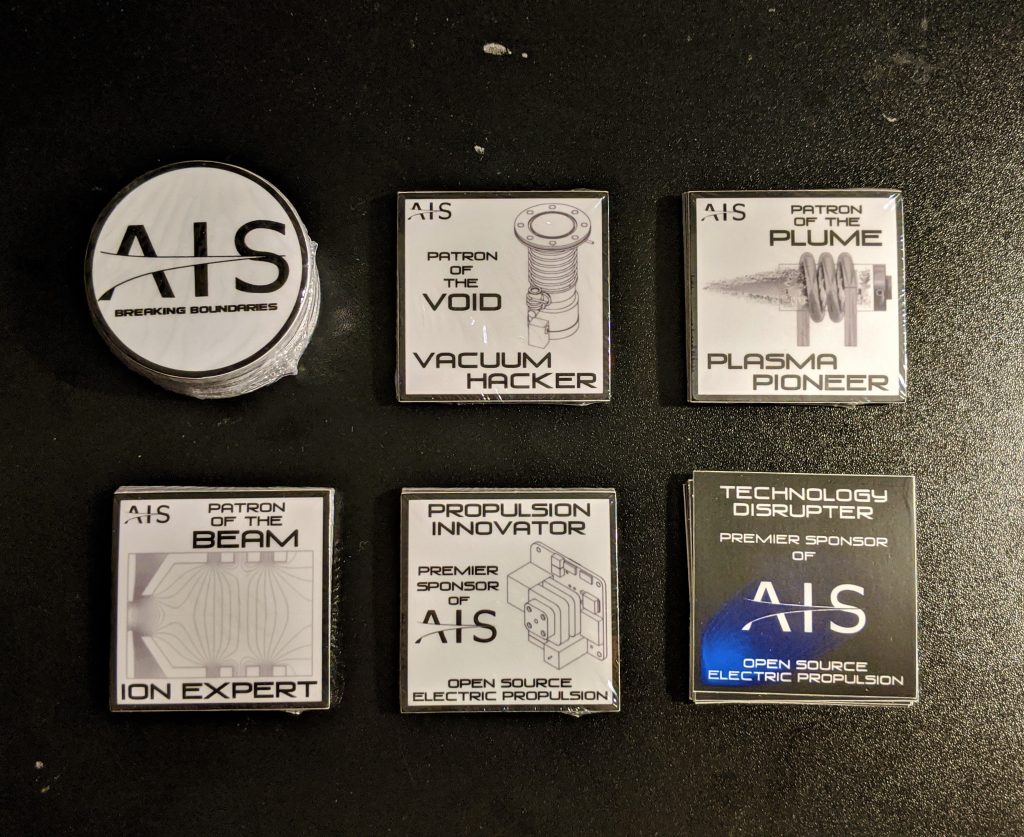 I also include a personal letter signed and addressed to each patron as an official document of sponsorship for the Applied Ion Systems open source propulsion effort.
Many thanks to the patrons who are helping fund this endeavor now. Your generosity is quite literally driving the advance of pioneering new technology development into open source, low-cost micro-propulsion, and helping allow me to continue this research and share resources for the community, as well as making this technology more accessible than it has ever been before for the community! Thank you!!!